"Gentlemen, you can't fight in here! This is the War Room."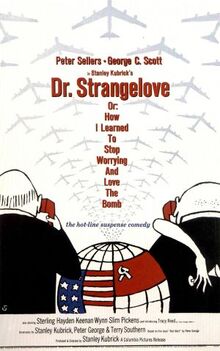 Dr. Strangelove or: How I Learnt to Stop Worrying and Love the Bomb, is Stanley Kubrick's 1964 cold war satire. The film follows the events of a insane General's orders to bomb Russia, and the attempt to prevent global annihilation.
Community content is available under
CC-BY-SA
unless otherwise noted.